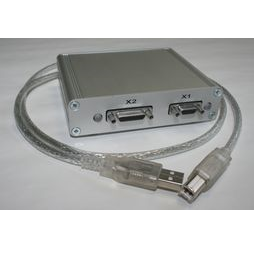 Fido is a bundle of hardware and software modules serving as a tracing interface between traced device(s) and user application. The physical interfaces between traced device(s) and PC is provided by Fido boxes. They will pre-process the data received from traced device(s) and forward it via USB connection to software module running on PC. The software module converts data into format acceptable for user application software.
Following documents are available upon request:
Fido Quick Start Guide
Fido Programmer's Reference
Fido Data Processing Reference
Fido Interface Electrical Specification
Fido Target Emulator Reference
MIPI 34pin FTSH Trace Cable v2.4 Datasheet
MIPI 60pin QSH Trace Cable Datasheet
MIPI MicroSD Trace Cable v4.2 Datasheet
MIPI-60-34-38 converter v. 1.2 Datasheet
Fido SW Performance
How To Create Fido Ini Files
XTIv3 Data Processing Reference
Contact us for more information!